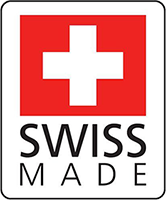 V-ZUG employs ultra-high precision and cutting-edge manufacturing techniques to produce household appliances for the kitchen and laundry room in Zug in the heart of Switzerland.
This Premium Swiss Quality is applied throughout the company, meaning that V-ZUG appliances have particularly long lives and work reliably.
V-ZUG is the Swiss market leader for household appliances. It develops, produces and sells high quality appliances for the kitchen and laundry room. Its market position alone obliges V-ZUG to make huge efforts.
More than 4,5 million appliances are in use in Switzerland, which means that, statistically speaking, a V-ZUG appliance is helping people to cook, bake, wash the dishes, wash and dry the laundry in every other Swiss household.